Mountain Biking & Trail Running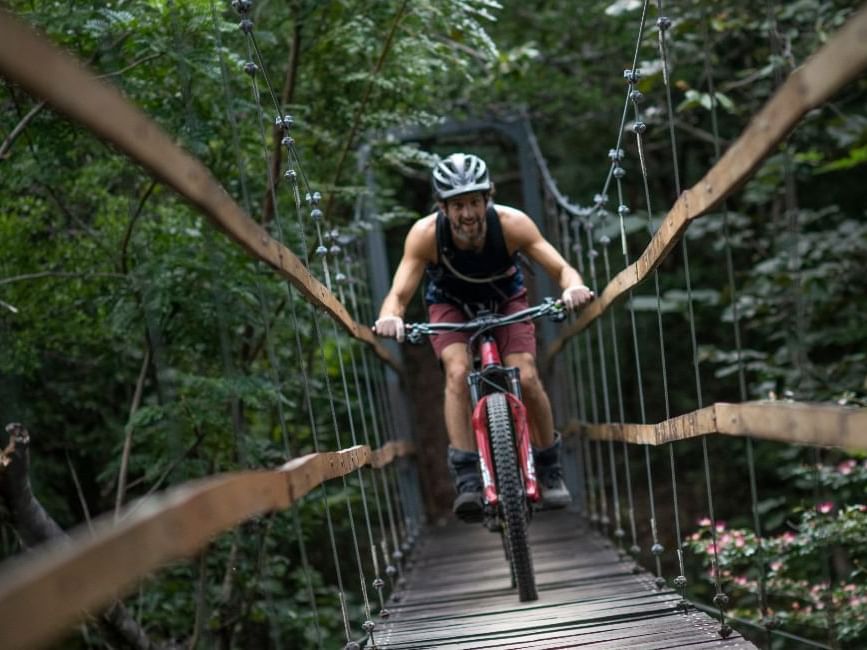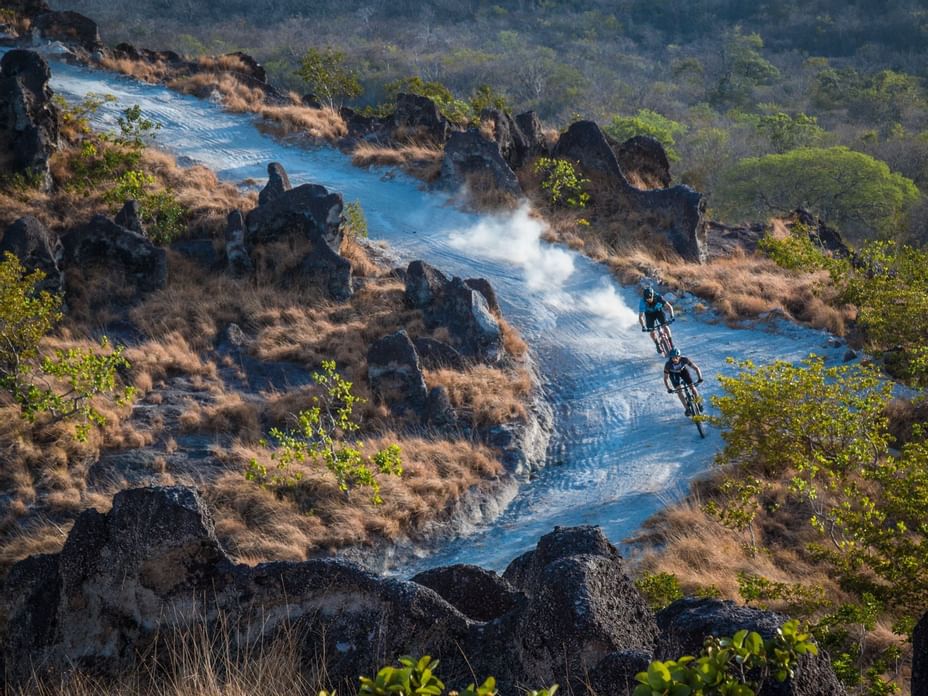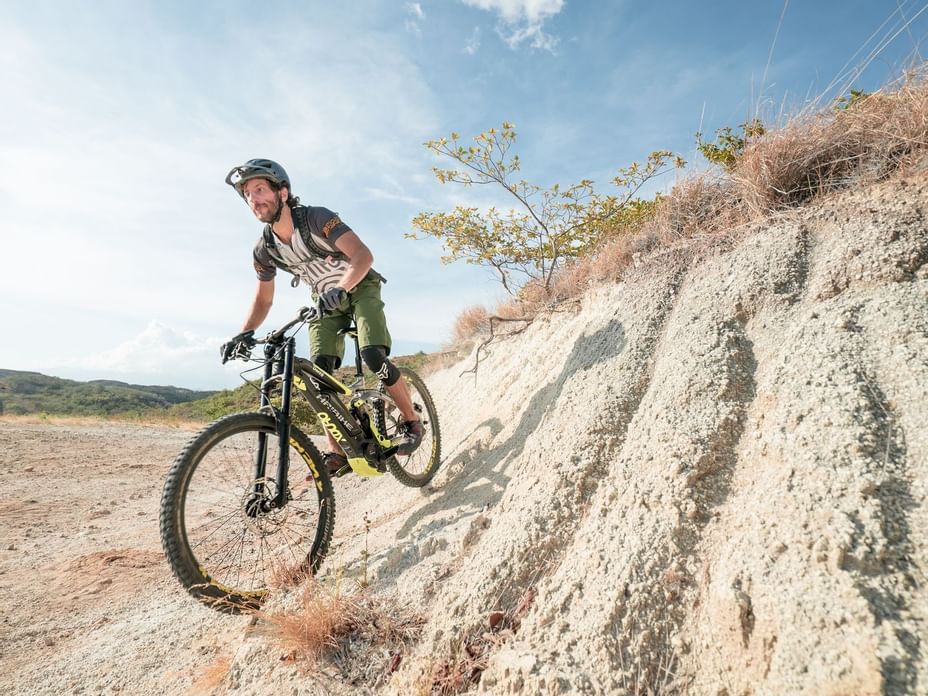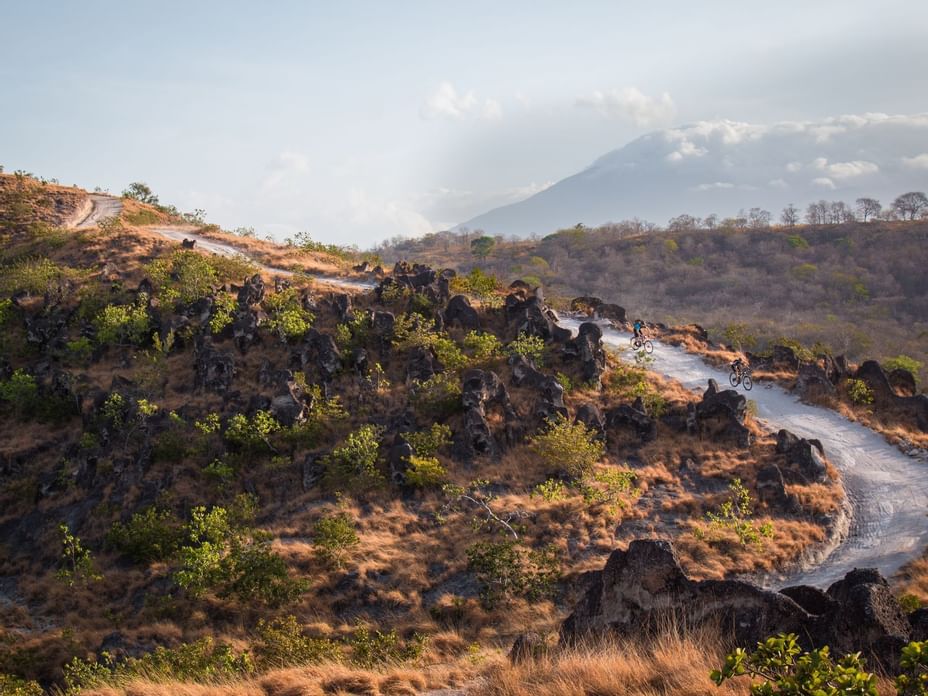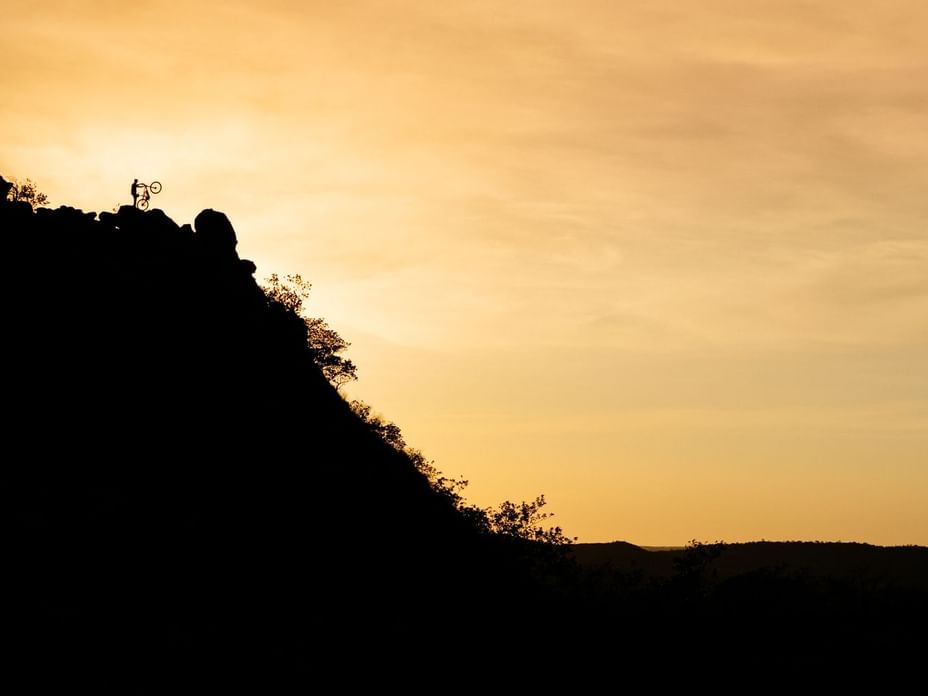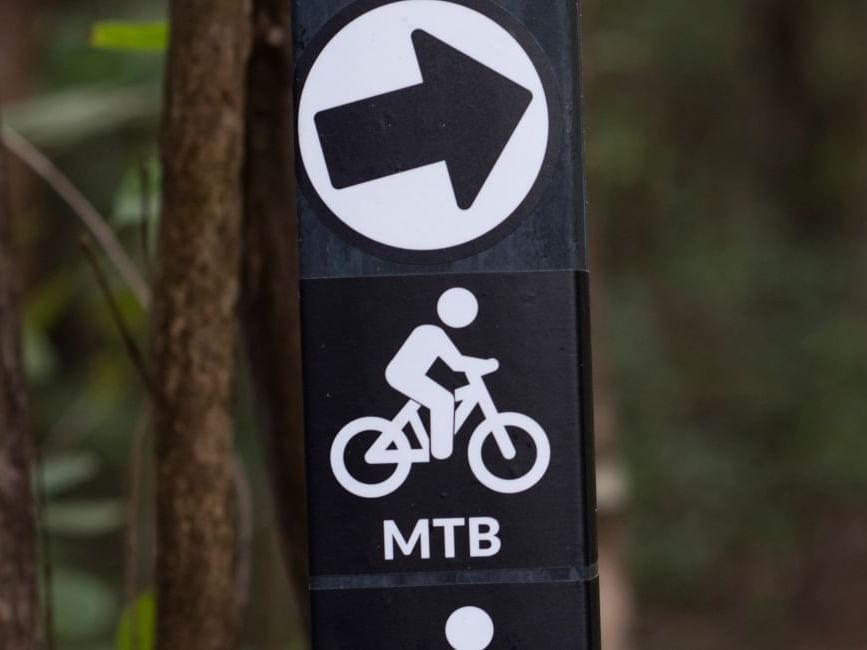 Costa Rica offers a varied trail topography that generally includes dirt, gravel, loose rocks, and some mud. At Río Perdido, the trail surface is quite different. Most of the terrain features solid rock, making the rides fun, fluid, and a good grip. Many visitors have referred to our trails as "tropical slick rock" and to this specific area as South Moab.

Guided mountain biking experiences are offered with varying difficulty levels and between one and three hours long. We also have designed a signature sunset or sunrise experience (depending on the season). Advanced reservations are always required for a guided experience. Minors must be accompanied by a parent or guardian over 18 years old on all our adventures.
Rio Blanco Loop
This is the first adventure on the trails of Rio Perdido and mandatory for all first-time riders on property. This loop is a sample of what can be experienced on the rest of the trails. The Rio Blanco loop is mostly in the shade with an elevation gain of only 120m, allowing you to familiarize yourself with the terrain conditions and choose your next challenge.
Rocks Trail Adventure
The private MTB trails at Rio Perdido are located within a unique 600-acre dry forest reserve. This is an even rarer form of tropical dry forest with unique flora and fauna. On any trip, you may be surprised by all kinds of reptiles and mammals and beautiful native trees such as the giant espavel, quebracho, guapinol and nance among others. The trails will take you through the dense primary forest and into the thermal canyon, and then upwards, to the rocky plateaus of the reserve, which offer impressive views of the Miravalles Volcano. It is practically guaranteed that you will see the three main volcanoes of Guanacaste. Whether you choose a short route or a longer adventure, you will ride in varied landscapes, making for an exciting and beautiful experience.
Epic Adventure
An option to share as a couple or family to begin or end a day in Rio Perdido. We will take you on a gentler tour to appreciate the sunrise or sunset from a viewpoint. Enjoy coffee prepared at the lookout point in the morning or a toast at sunset.
Self-guided adventure
After being on a guided experience or if you are already familiar with our trails having visited us before, you may choose to explore self-guided routes