Mountain Biking & Trail Running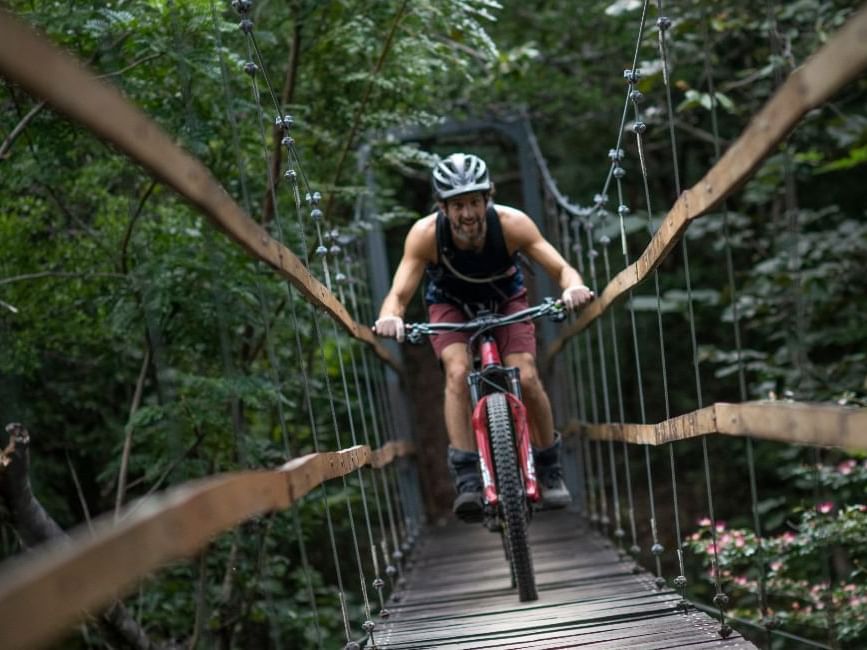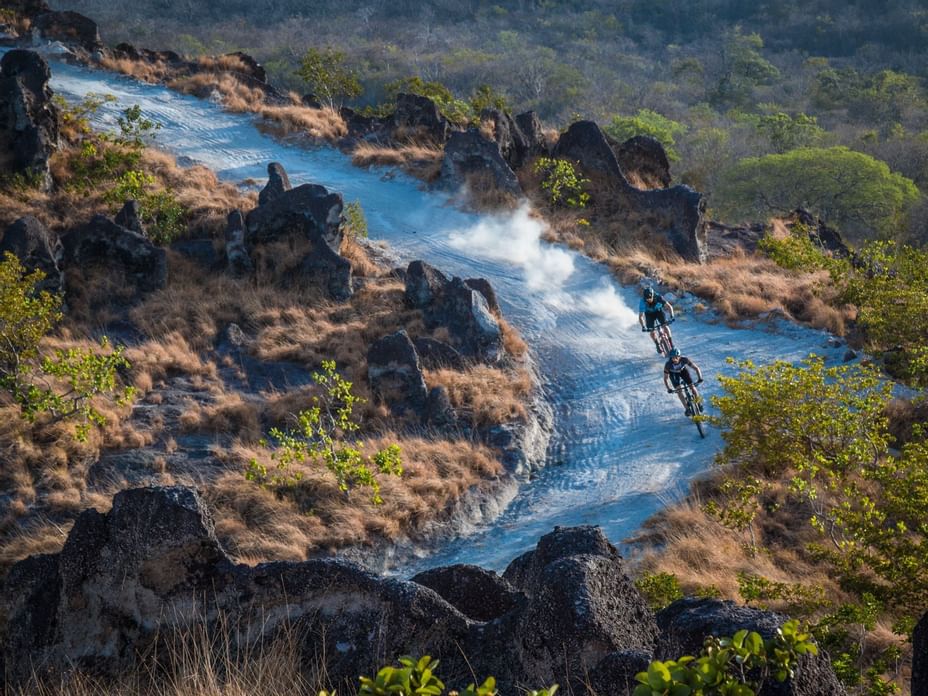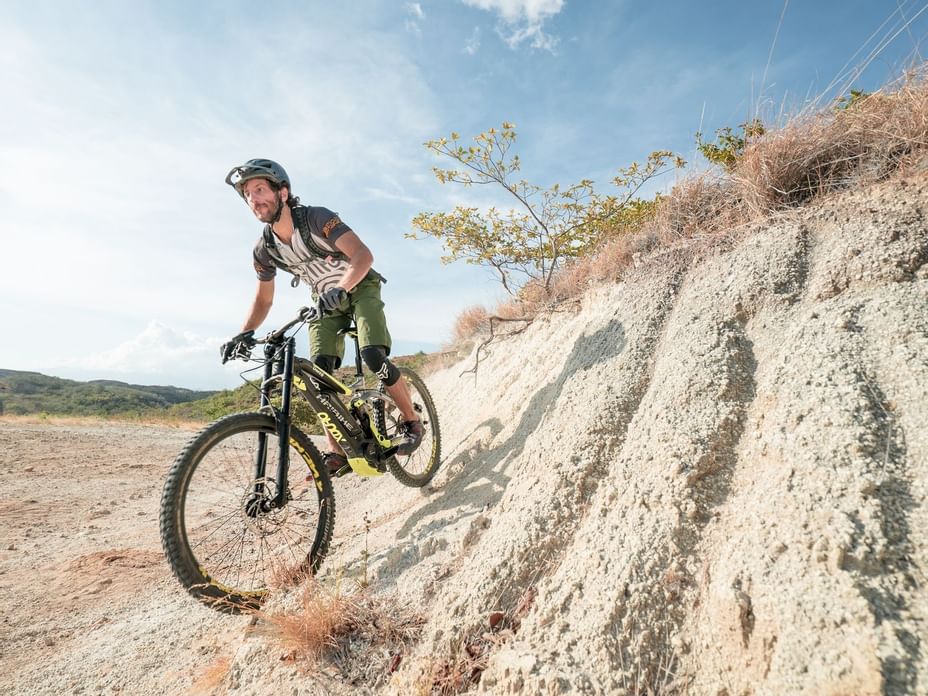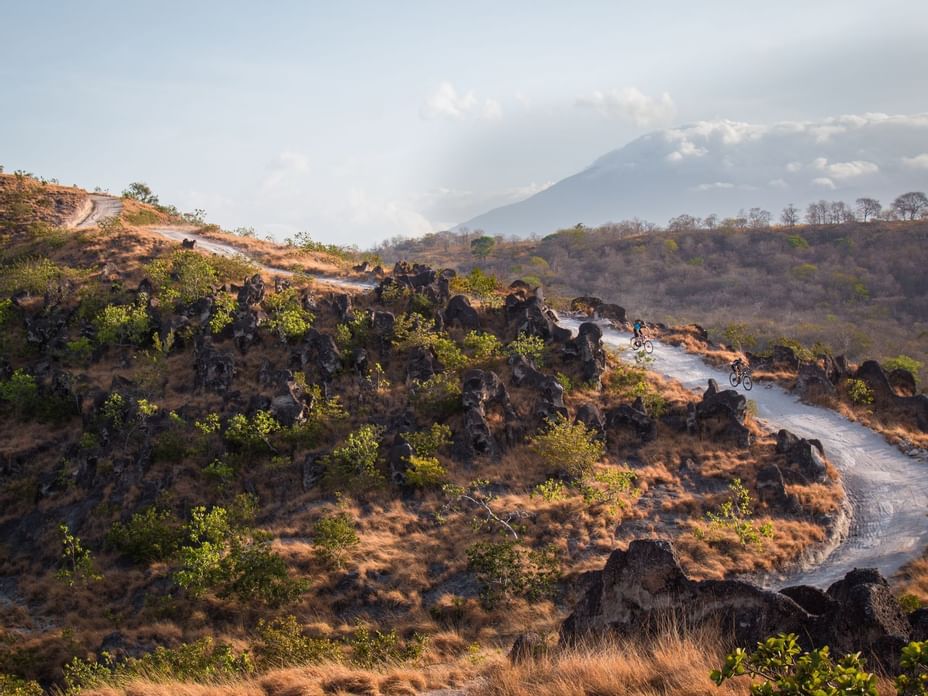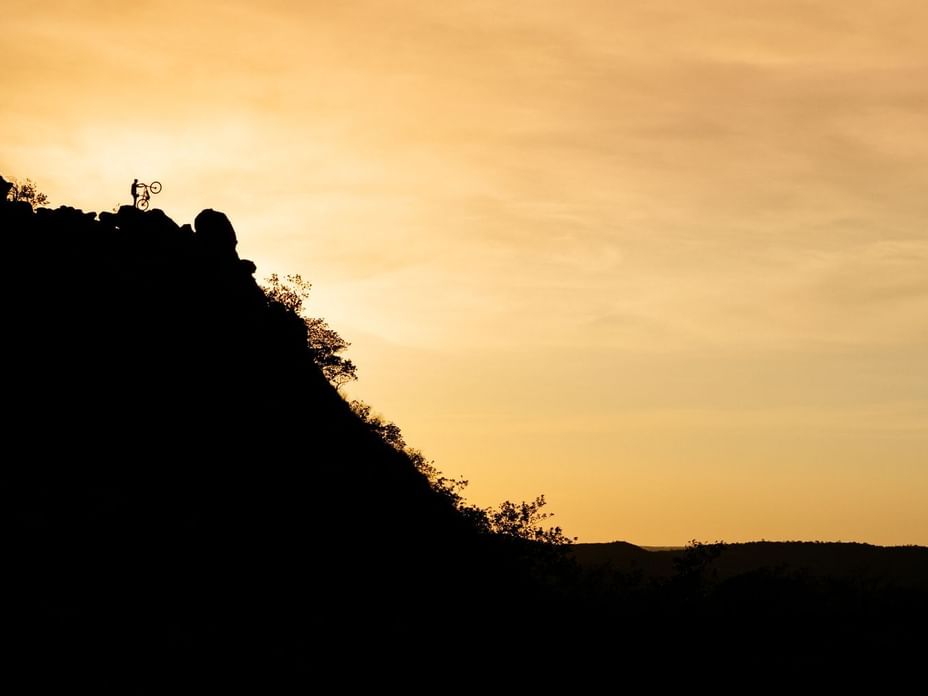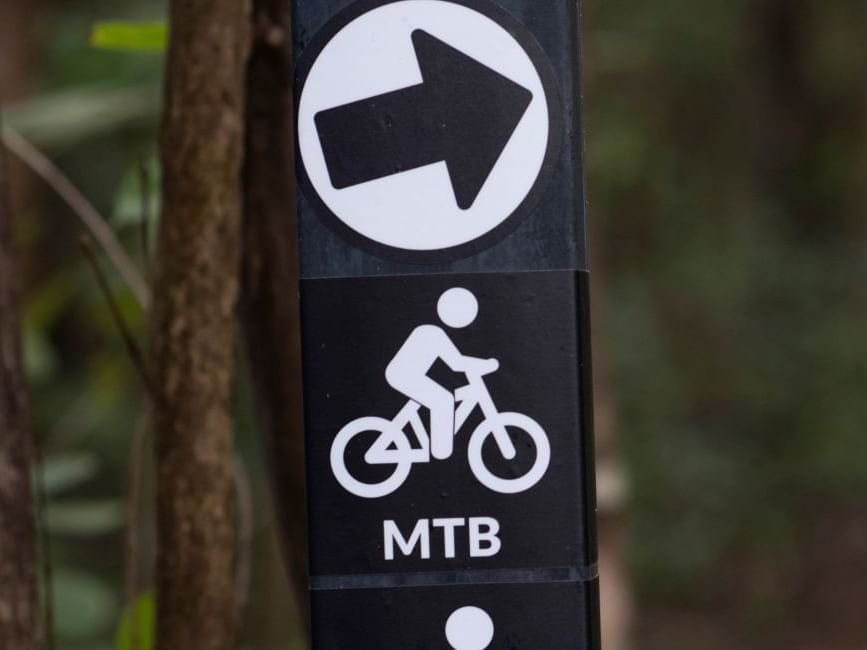 Mountain Bike Trail Network
Our trails are locally known as Costa Rica's finest and most unique circuits. We offer a single track that flows through our gorgeous property, paths with monolithic rock, fun berms, and tricky descents.
The ever-evolving MTB circuit attracts riders from far and wide. The route offers solid rock segments, sand, raw earth, bridges, ramps, banks, and even a few downhills in the advanced circuit. Of course, the circuit's more advanced segments can be foregone by amateur riders or those who simply want a less challenging ride without the rocky climbs and heart-stopping plunges. Riders can opt for different routes, ranging in distance from 8 kilometers to over 20 kilometers, without having to repeat single-track segments.
While many MTB fanatics would not consider this particular trail to be "long-distance," most riders are content to finish the circuit and then opt for a rest in the hot springs. For those not running a time-trial, the route offers impressive stops. The opportunity for short treks includes several panoramic lookouts, two waterfalls, a cave, the remains of a home that dates back to Costa Rica's colonial period, and a naturally carbonated water spring historically lauded for its medicinal qualities. You are likely to see an abundance of wildlife along your way, including majestic birds, playful monkeys, and other tropical animals. Unlike most Rio Perdido activities, the mountain bike trail network is designed for a focused rider and is not recommended for beginners. Those visiting the BPRP for the first time may want to consider riding with one of our guides.
While riders with experience can enjoy the park on a self-guided ride, to see all of the sights and get the most out of the adventure, we strongly recommend requesting a professional guide. Rio Perdido's experienced MTB guides can accompany you and enhance the experience for $25/hour with a 2-hour minimum. A guide can accompany from 1 to 5 riders. For larger guided groups, we can arrange for multiple guides.
After dark, riding the trails is prohibited unless the riders receive written permission from a Rio Perdido manager. There must be at least one official Rio Perdido guide for every five riders. Guests who desire to ride without a guide can begin their journey to the park between 5:00 a.m. and 3:30 p.m. For bike rentals, please contact our Concierge at concierge@rioperdido.com.
Trail Running
Our MTB trail is open to runners to enjoy as well as bikers. We offer all of the trail's wonders and beauty for those who prefer to take in its majesty on foot.