Hiking Trails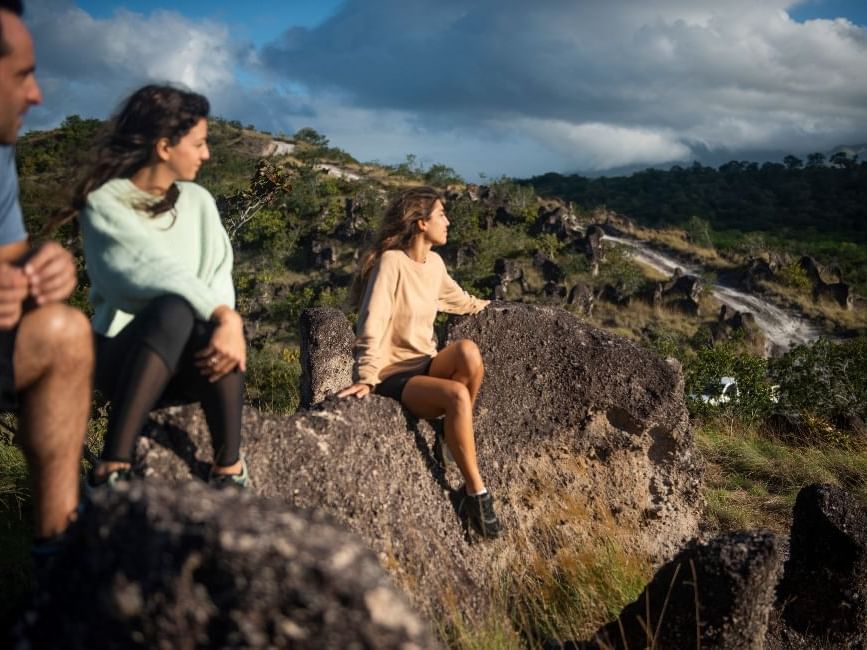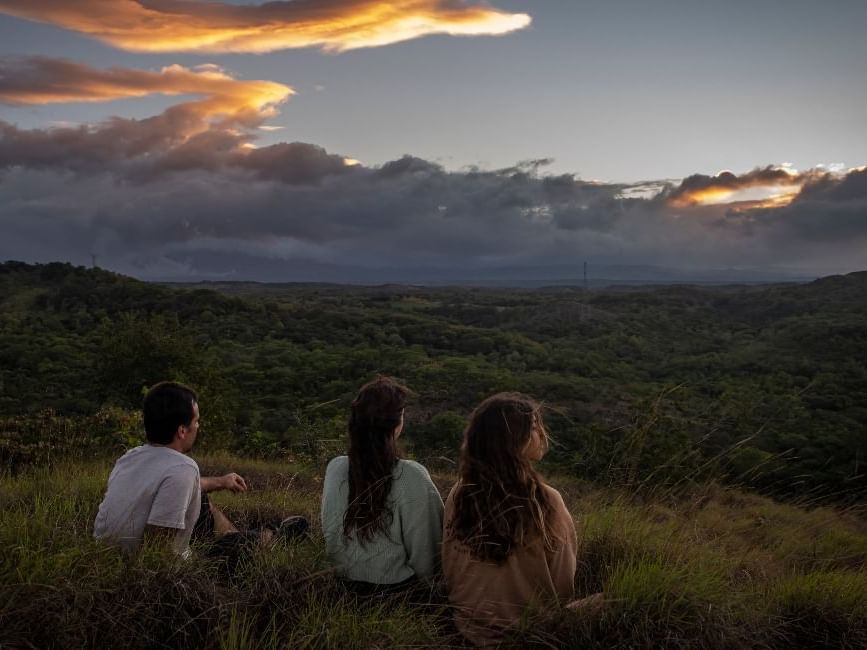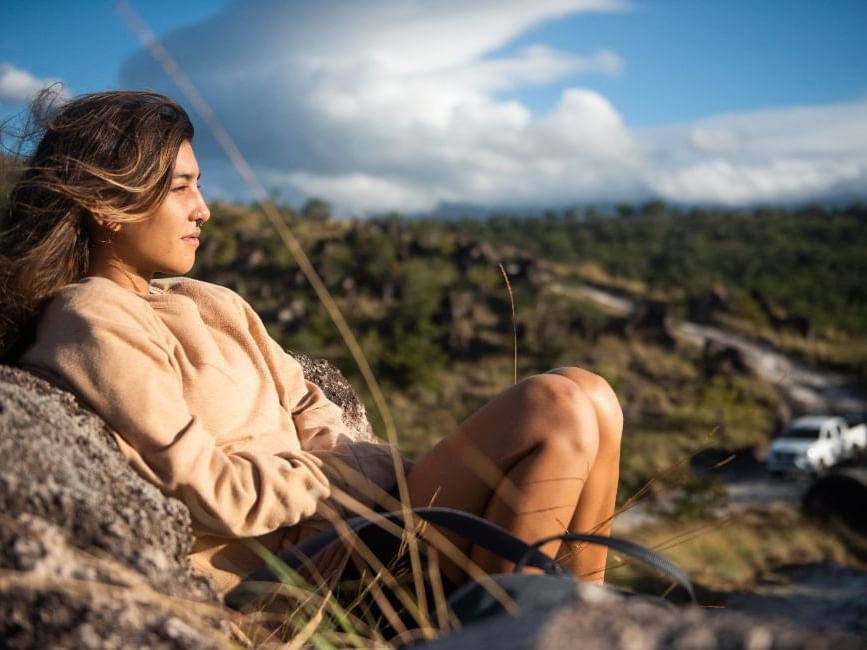 When most people think of Costa Rica, lush rainforest comes to mind. But you'll be amazed to learn that the area surrounding Rio Perdido is one of the rarest ecosystems in the Americas. Two completely different worlds exist here: a lush jungle-like forest within the canyons, in contrast to a rare dwarf forest on the higher rocky grounds. Strike out on our hiking trails by foot, and explore this delicate life system on a sunrise or sunset hike.
You'll traverse across hanging bridges to the top of Yurro cascade. Through the lush river canyon gorges and then to the medicinal spring, where you can pause for a refreshing sip. We offer two hikes culminating in rewarding panoramic views, including the 3 Volcanoes of the Guanacaste Volcanic Range.
Complimentary Guided Walk
We offer a daily Guided Walk with an expert guide for a maximum of 8 people. You may sign up for one complimentary walk during your stay. You can schedule additional guided hikes to explore the full route or explore on your own using our GPS generated maps.
Volcanes
This loop trail begins with a gentle ascent through the dry forest. Then, through the last 250 meters (800 feet), there is a steep climb before reaching the Volcanes plateau and its prized viewpoint —the 3 Volcanoes of the Guanacaste Volcanic Range: Miravalles, Rincón de la Vieja, and Tenorio volcanoes.
When you opt for the sunset hike, the views are just as vast. You'll see the "illuminated domes" of urban centers in the distance and enjoy 360 degrees of virgin nature under the night sky. No doubt, this is an incredible place to see the stars.
Las Tumbas
This route is for those of you who love a challenging hike. Las Tumbas present rocky terrain, a few steep climbs, and a fascinating canvas of eroded volcanic rock formations. You'll begin in the lush canyon forest, but as you climb higher, you'll emerge from the trees and onto the rocky grounds of Rio Perdido's dwarf forest —an other-worldly landscape. The views are even more impressive than those seen from Volcanes.
Carbonatadas
This light hike to Carbonatadas at Rio Perdido is a must. The flat trail takes you beyond the Yurro cascade and through the Miravalles dry forest. As you venture inland from the river canyons, the forest becomes more dense —and you'll know you're getting closer to this naturally occurring, carbonated mineral water spring. If you wish, take a sip. Old-time residents consider these waters to have medicinal healing properties.