White Water Tubing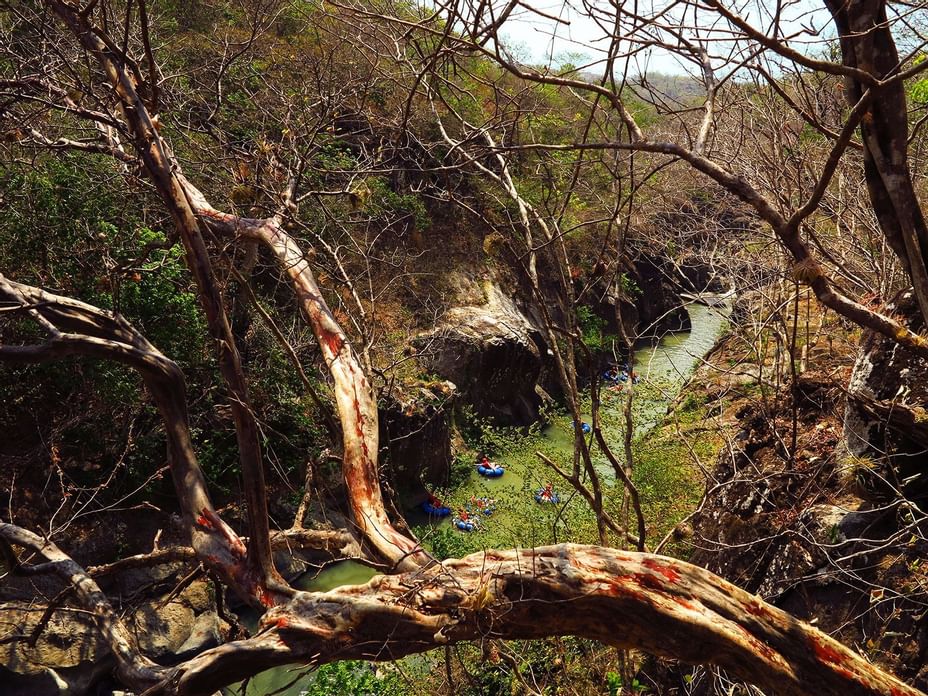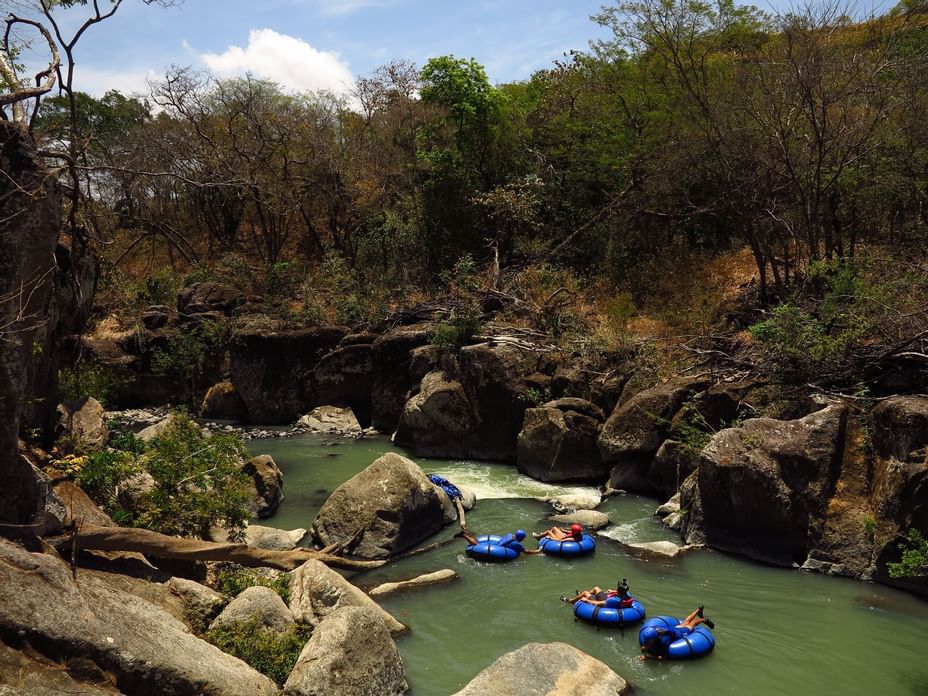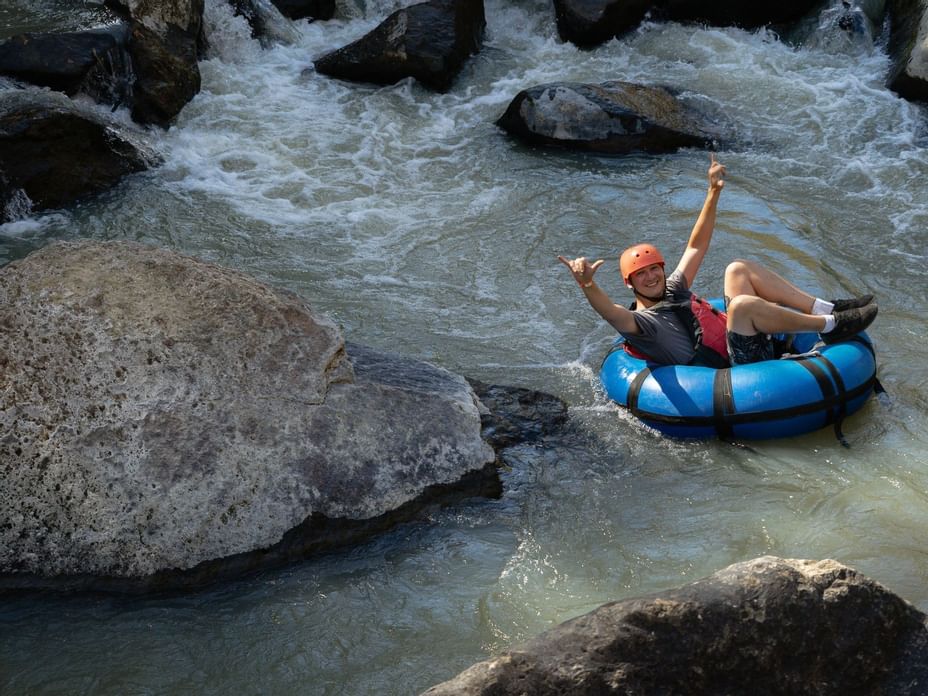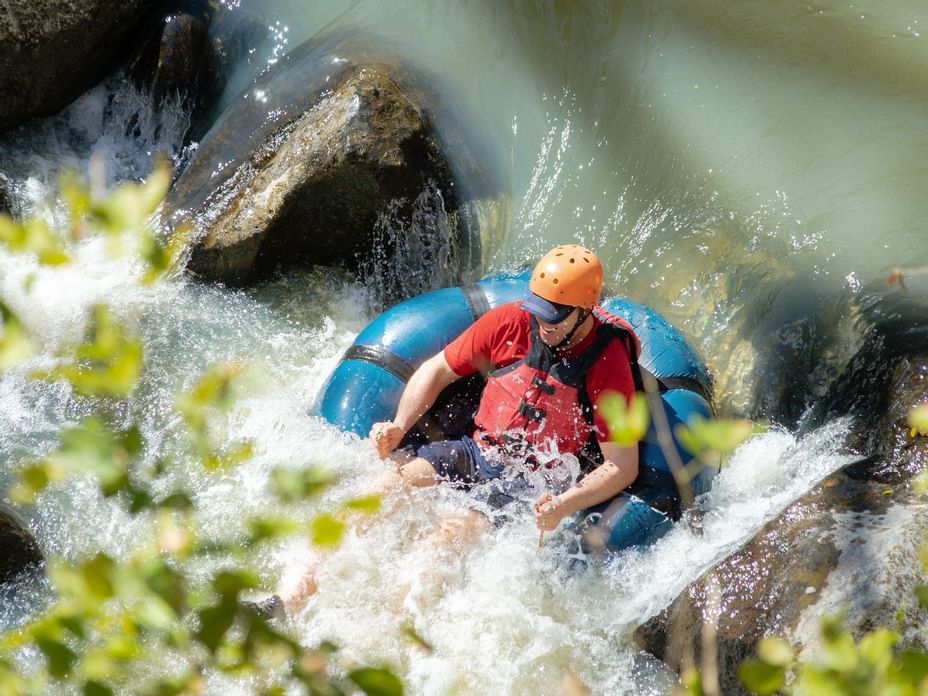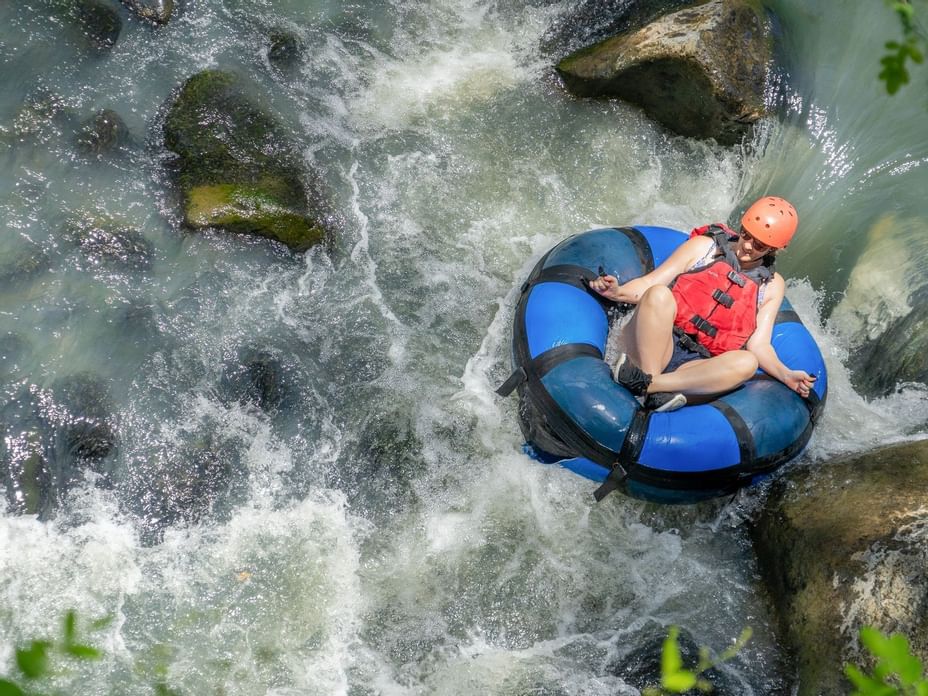 White Water Tubing
Rio Perdido's white water tubing is beyond compare! Picture yourself surrounded by our white canyon walls as you glide through on the magical waters of Rio Perdido. We use the most modern equipment available to assist you in safely traversing the river while the magic of the canyon teases your senses with ultimate joy.
There are parts of the canyon where the rock walls narrow, and daylight is scarce for just long enough for your heart to race with excitement. Echoes grow louder as you continue through the canyon, and if you remain quiet for a bit, you will find that you are not alone. Birds, monkeys, and, occasionally, some larger mammals will announce their presence. Be sure to look for the hot water spouts along the eastern rock walls. This is a nearly indescribable and rare experience to be at one with nature.
Please take note that this activity is not suitable for everyone. While a slow float will take you through most of the trajectory, there are several intense rapids along the way. There is always a chance of making contact with some of the exposed rocks, resulting in bruising and even minor cuts. This is more likely to occur in the dry season, when the current slows and the water level drops, as more rocks become exposed.