White Water Tubing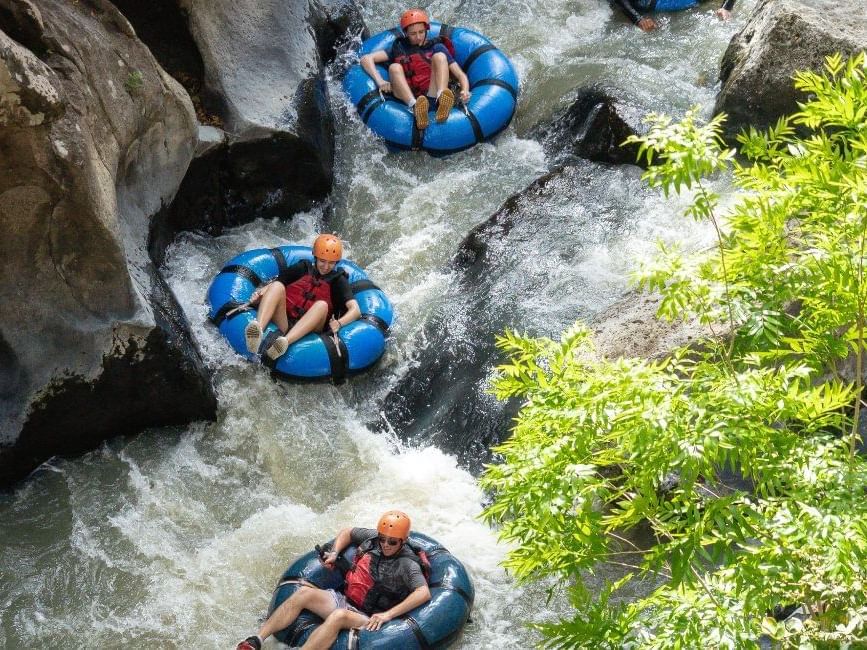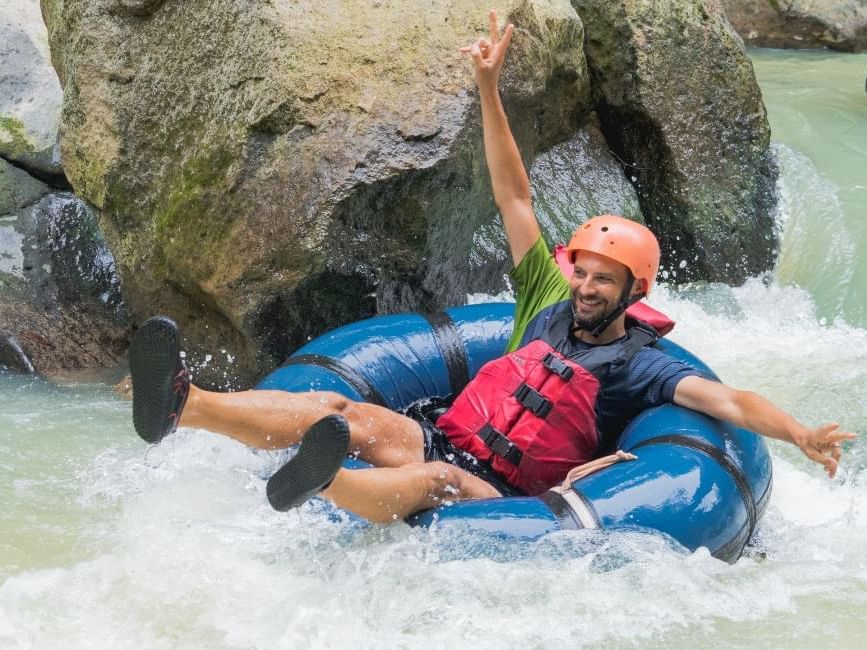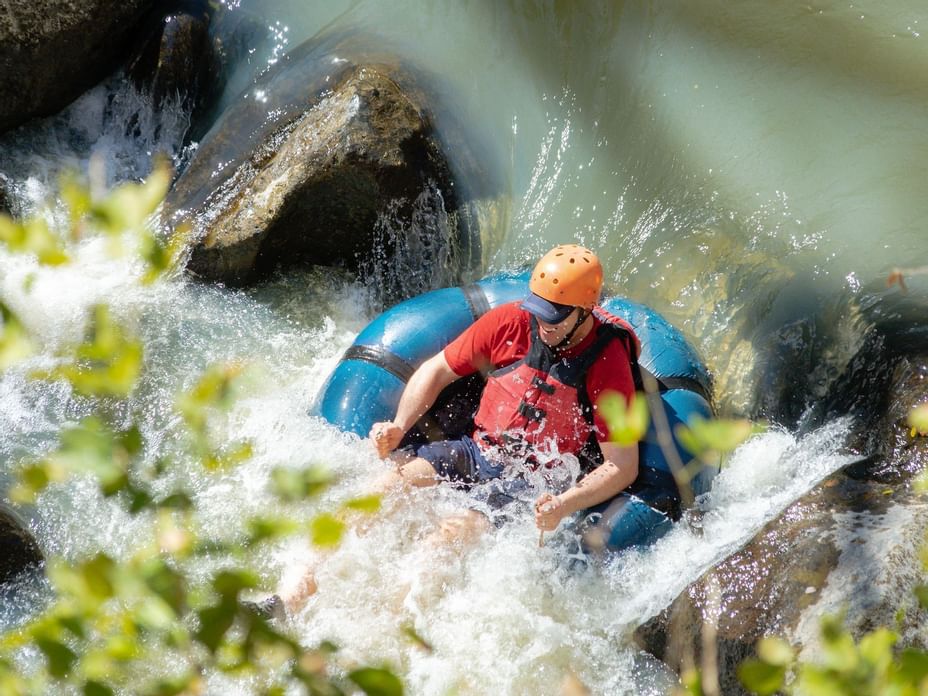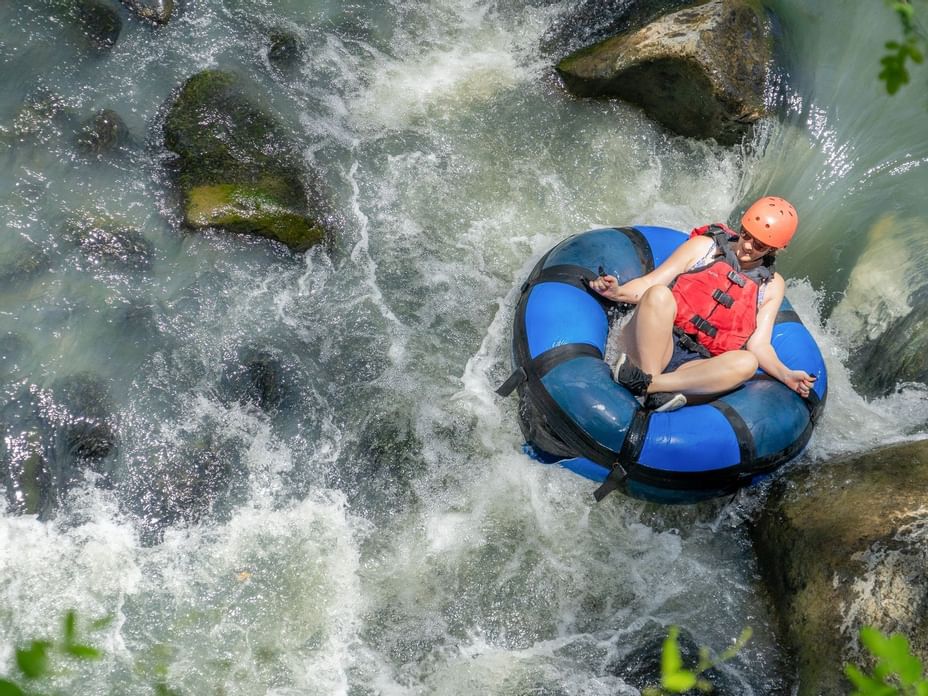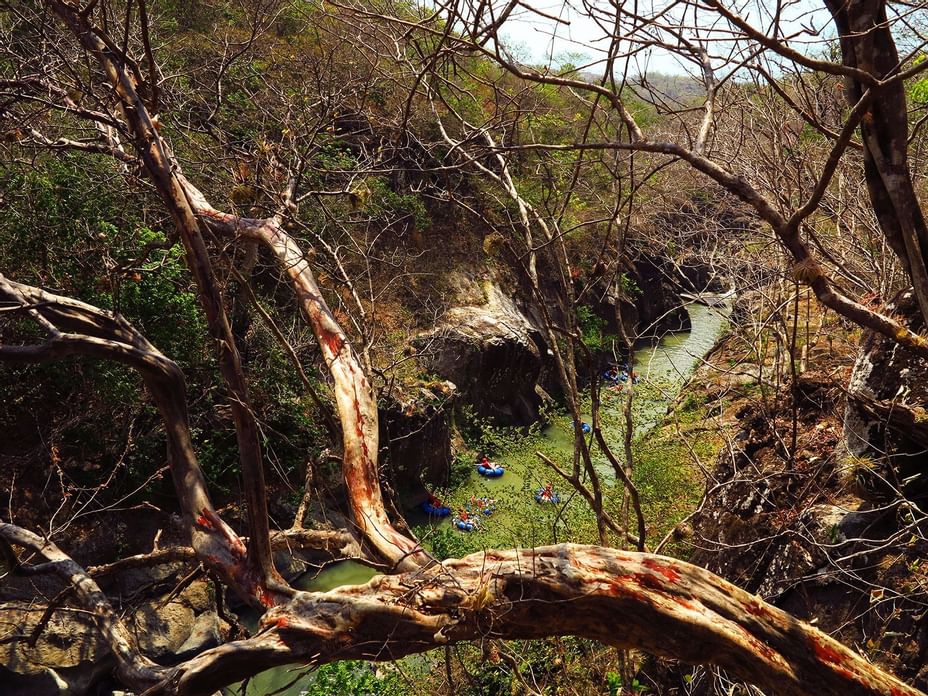 One of our most popular activities, White Water Tubing at Rio Perdido is a guest favorite. This adventure meanders through over a mile of stunning canyon landscape, narrow rock walls and rolling whitewater. See if you can find the hot waterspouts along the way! Or spot the elusive sphiggurus, trogons, tiger herons, howler and white-faced capuchin monkeys, bats, and you will be in the habitat of large cats … spot them if you're lucky.
While most of the course is a mellow float through the canyon, this is no lazy river. There are a few hundred yards of slides and rapids to make for an exciting experience that both adventurous first-timers and families with older children can enjoy.
Schedule: Daily, 9:30 AM, 11:00 AM and 2:00 PM. Subject to weather, particularly in the Green Season from May to November.
Duration: 1 hour.
Difficulty Level: During the Dry Season, Intermediate. During the Rainy Season, Advanced.
Minimum Age: 12 yrs.
Weight and Height Requirements: knowing how to swim, 130 kg maximum weight and 1.30 mts height during the dry season, and 1.40 mts during the rainy season.
Note: This activity may not be suitable for everyone. There is always a chance of making contact with exposed rocks, resulting in bruising or minor cuts.
Minors must be accompanied by a parent or guardian over 18 years old on all our adventures.