Rio Perdido Thermal Canyon & Springs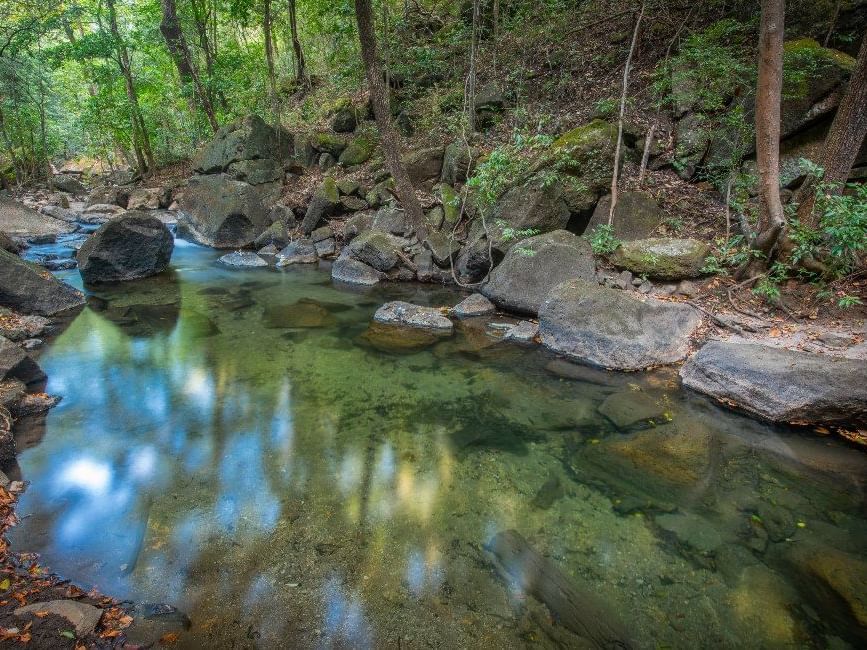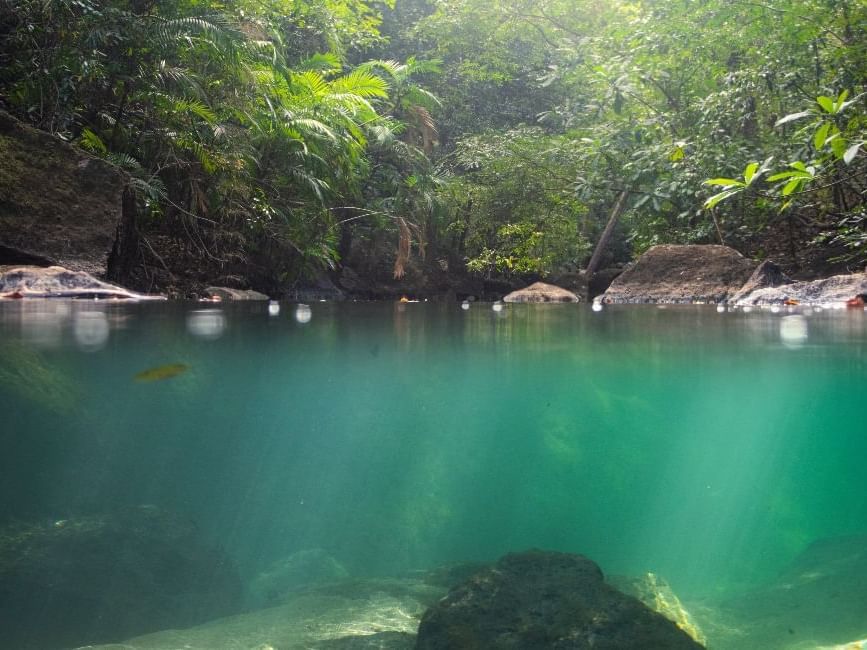 The Rio Perdido — which means "lost river" — is the heart of our 1,500-acre private canyon reserve. Over thousands of years, the force of its waters had carved the 160 ft. deep gorge through this landscape. The river's geothermal waters originate from volcanic activity. Hot water flows from the springs and into the Rio Perdido, creating a completely natural, hot mineral river. It is unlike any other place on the planet.
This stunning natural setting is your invitation to wander and swim in the soothing waters. The Rio Perdido is a mile long and is blessed with dozens of natural pools of varying temperatures —perfect for prolonged bathing. You can easily spend the day exploring one pool to the next, while cool swimming water can be found upstream.
The air here is perfect, and the canyon boasts a very rare and uniquely intact ecosystem of lush, tropical flora and fauna. The canopy reaches upwards of 160 ft. All this —the pristine waters, soaring trees, and the sounds of the forest —make for a peaceful, in-the-moment experience.