Wildlife Spotting at Rio Perdido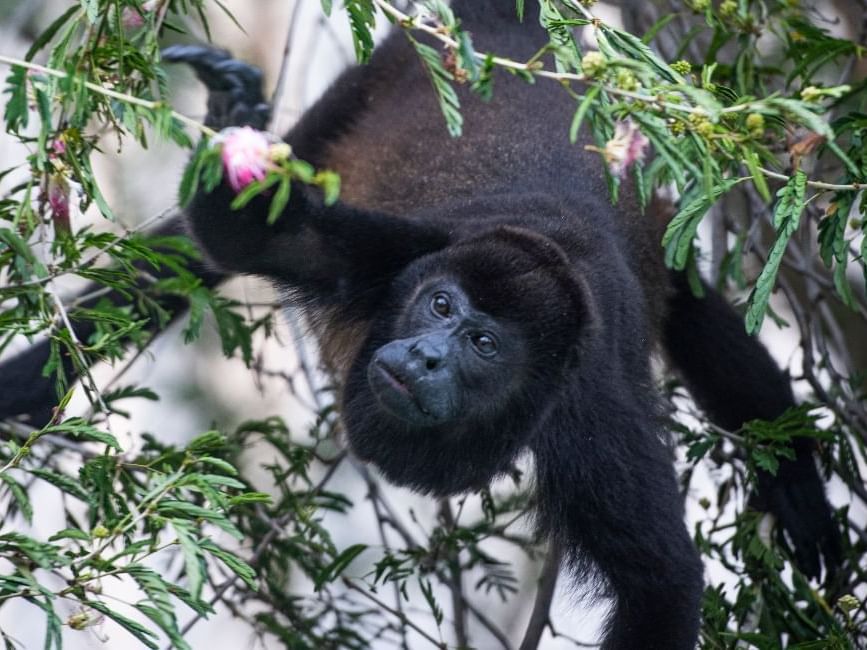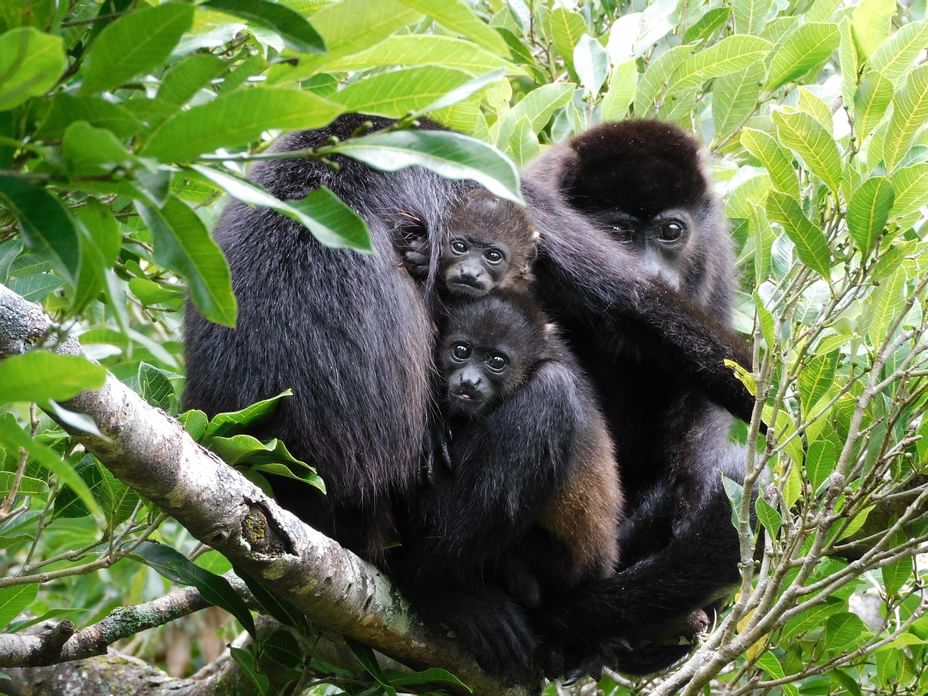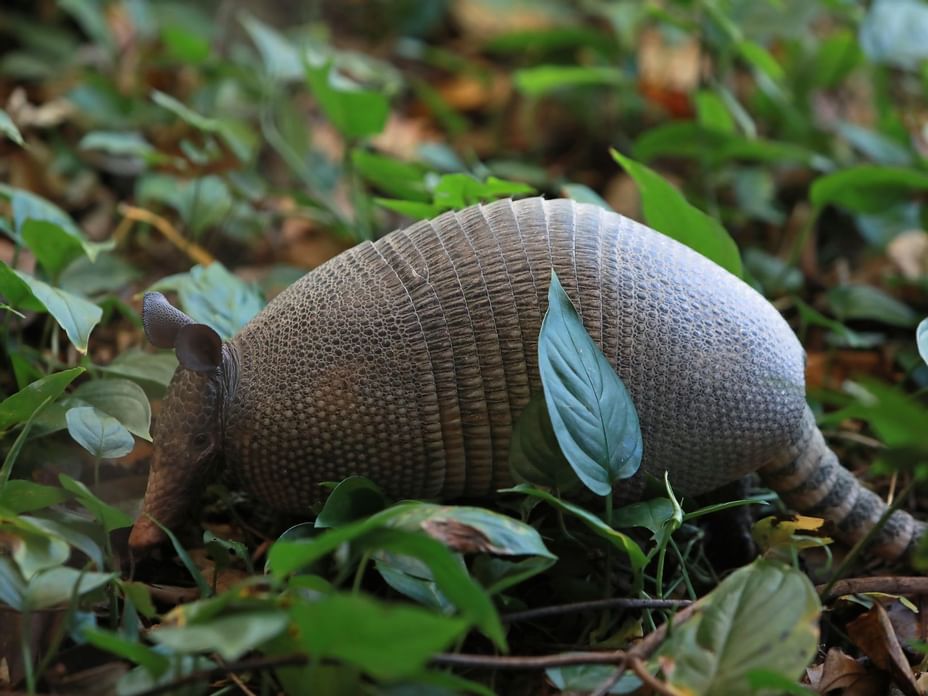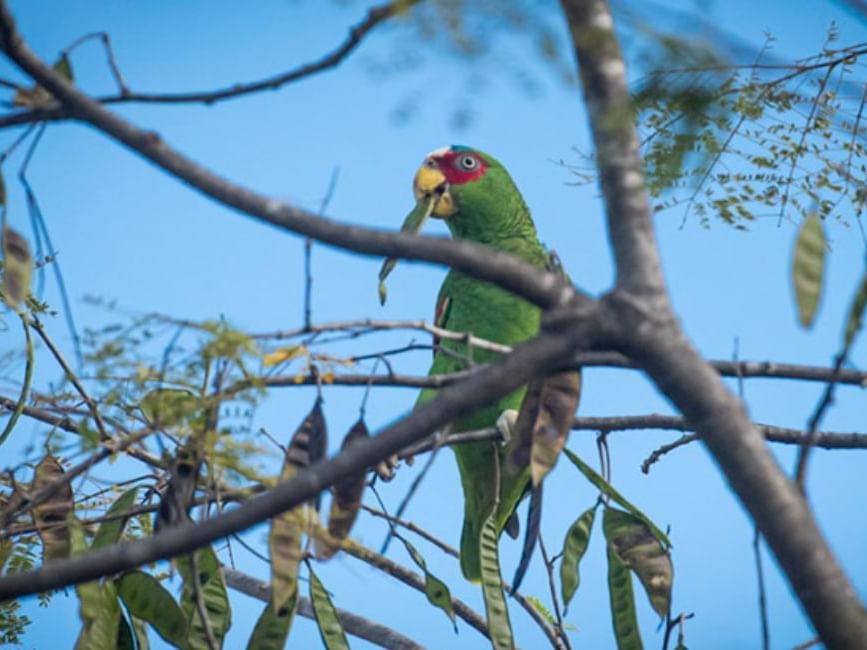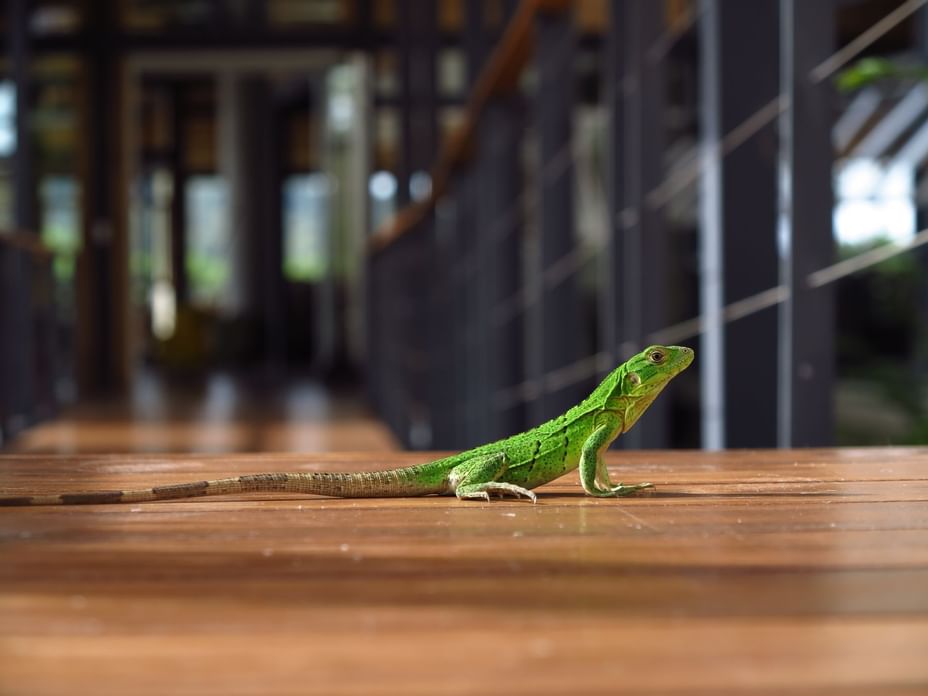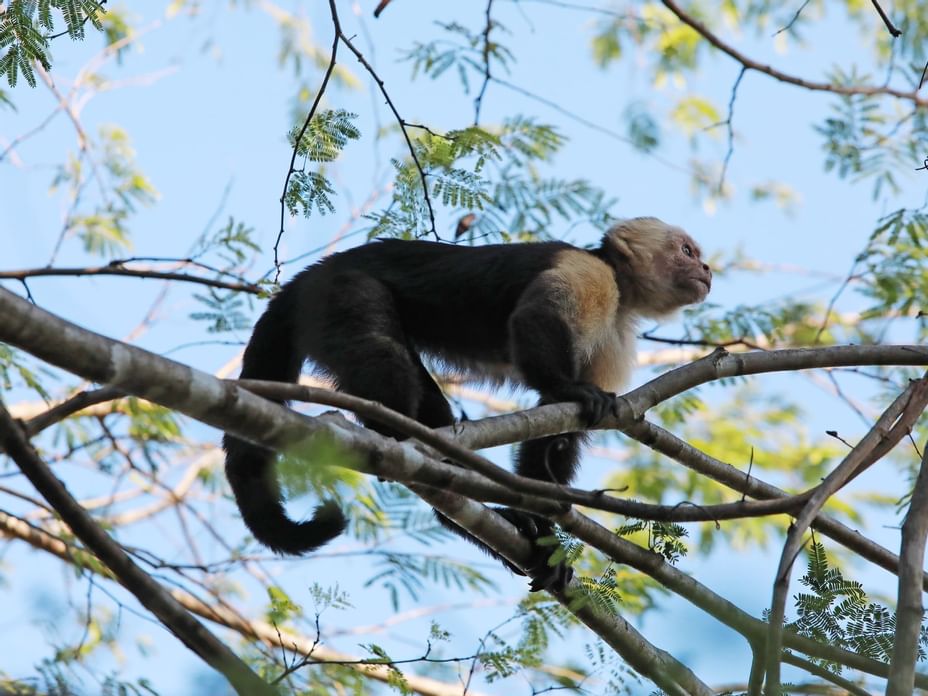 The area surrounding Rio Perdido is one of the rarest ecosystems in the Americas. Two completely different worlds exist here: a lush jungle-like forest within the canyons, in contrast to a rare dwarf forest on the higher rocky grounds.
This means that you'll see and experience one of the most productive wildlife ecosystems within our 1,500-acre canyon reserve.
Our astonishing range of wildlife includes two to three species of monkeys —two of which are common to spot on any given day; three to four species of big cats such as ocelots and pumas; all different types of marsupials including the woolly possum; kinkajous, porcupines, racoons, bats, agoutis, large reptiles, amphibians, and many different species of insects and exotic birds.
Fun Fact: At Rio Perdido, you can't really go a day without seeing monkeys. We have large families of howler and white-faced Capuchin monkeys that have made the property their home. The monkeys are ever present in the pool area and swing from tree to tree in the river canyon. They also enjoy hanging out in the forest surrounding the bungalows.