How the Thermal Mineral Springs are Integrated into Every Aspect of Our Experience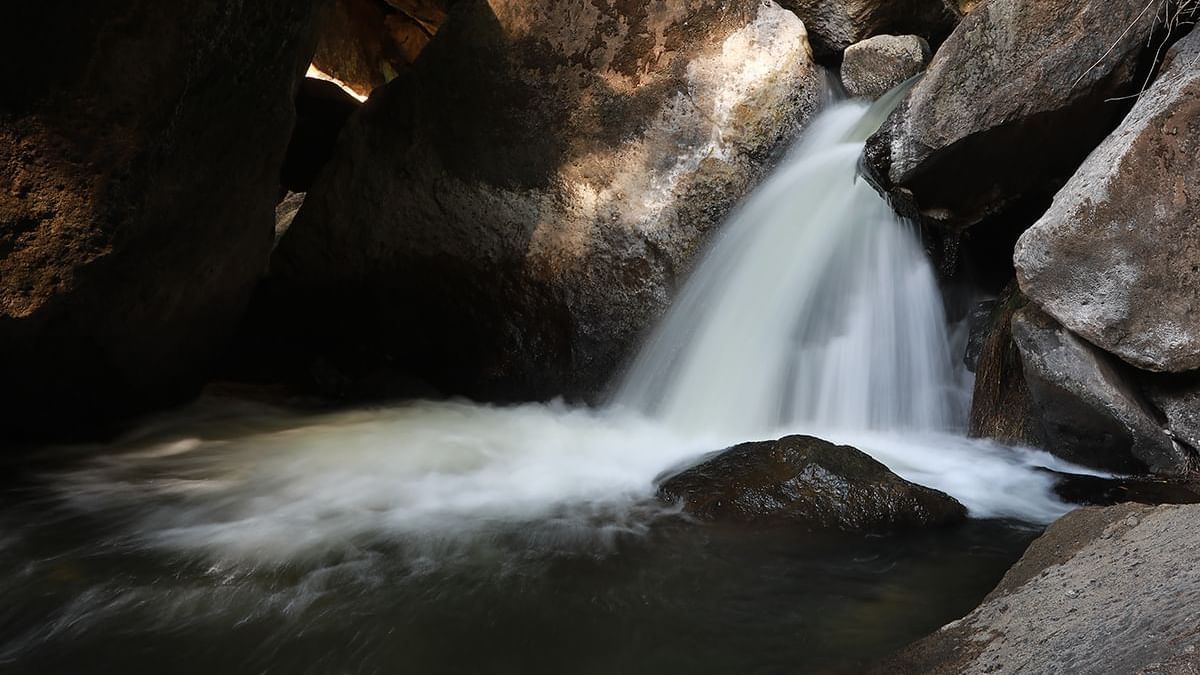 From the moment you arrive at Hotel Rio Perdido, you'll completely understand that water is the essence of this very special place.
The Rio Perdido — which means "lost river" — is the heart of our now 1,500-acre private canyon reserve. Over thousands of years, the force of its waters had carved the 160 ft deep gorge through this landscape.
The river's geothermal waters originate from volcanic activity. Hot water flows from the springs into the Rio Perdido, creating a completely natural, hot mineral river. It is unlike any other place on the planet.
When founder Gabriel Saragovia first discovered the Rio Perdido, he was inspired to make it accessible to others while preserving its natural beauty.
Water is why we exist, and we've integrated that notion into every aspect of the Rio Perdido experience. Here are a few key ways through which you will take in this geothermal wonder.
Rio Perdido's Thermal Canyon & Springs: A World Unto Itself
We've kept this stunning, natural setting completely untouched.
The Rio Perdido flows in its thermal state for just a mile. Throughout this magical segment the river is blessed with dozens of natural pools of varying temperatures. It is perfect for prolonged bathing. You can easily spend the day exploring one pool to the next.
"We respect the thermal river and have never built anything inside the canyon," says Gabriel. "Our goal is to keep it in its original state and protect it, at all costs."
It may surprise you: When you swim in these soothing waters, know that you're experiencing a completely natural, untouched… absolutely one-of-a-kind setting.

The Thermal Mineral Pools
At Rio Perdido, even the pools surrounding our hotel are fed by natural, thermal mineral wells, tapping into the same subterranean channels that feed the hot river.
With three featured pools, you'll enjoy the ancient practice of hot and cool water therapy. Alternate between warm to cool to hot waters — eliminate toxins, bring relief to your skin, and replenish your body with essential minerals.
Soaking in our waters is THE most pleasure-inducing way to purify, unwind, and restore calm. Again, all this is made possible by the naturally occurring mineral waters that flow beneath our canyon reserve.

The Water You Drink
The locals in Bagaces insist that the waters of Rio Perdido help reduce stress and act as a general cure-all.
The waters here are pure and very rich in minerals. At Rio Perdido, we source our own water from masterfully elaborated wells that are frequently tested by respected labs. The tests all reveal an ideal, natural combination of restorative minerals such as magnesium, potassium, and calcium.
The wells provide us with water that, as Gabriel shares, "is consistently as close to perfect as you can get —better than most anything you will drink in much of the US and Europe!".
That's why when you have a meal at our restaurant, you have the option to enjoy still or carbonated (on site) glass-bottled water from our mineral wells.
In the kitchen and at our bars, we pass this already clean water through a three-tier purification process. So you can rest assured that the water you're drinking is clean and pure.

Your Stay in the Bungalows
When you stay in the Center Bungalows, the indoor-outdoor shower is an experience in itself.
As you know, we advocate for Passive Wellness at Rio Perdido: an effortless approach to wellness where we strive to design and enhance an environment that naturally improves your physical, mental, and emotional states — without you having to put enormous effort into your actions.
Experiencing a shower at Rio Perdido is no different.
For instance, in the Center Bungalows, the showers are open-air, double showers that are fed by our thermal springs and rich in mineral content. It's an experience that will leave you feeling energized by the waters and the pure forest air.
Almost every aspect of our hospitality experience honors our greatest treasure, the Rio Perdido. We invite you to wander and explore the soothing waters, and simply absorb as much as you can of this geothermal wonder.