1,500 acres!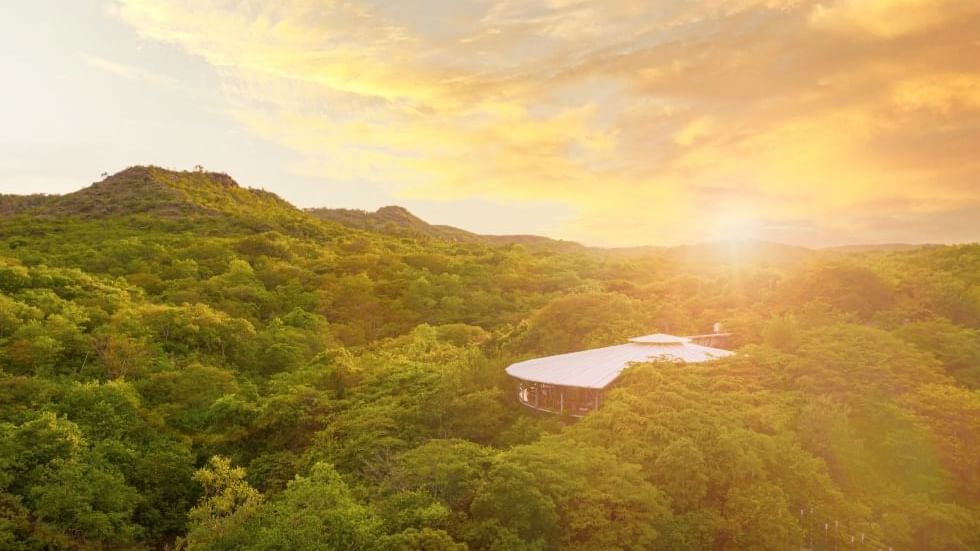 It was about 15 years ago when we found this AMAZING hot river, meandering through a wild, rocky canyon, in the heart of Guanacaste. We immediately knew that we had to safeguard this precious place and commit to stewarding it forever. And so, we acquired the first 230 acres of land, encompassing the one-of-a-kind "Lost River". Shortly after, in 2010, we acquired more property, for the sake of completely protecting the thermal canyon and the unique ecosystem that surrounds it. We suddenly had 600 acres to care for.
Over the last decade+ we have felt the incidence of native animal sightings consistently increase. This is not common in a development; it usually goes the other way. But our clear observations were a sure sign that things were being done properly. We designed and built hyper-consciously, and simultaneously, we were witnessing the forest properly thriving. The fauna had become ever-present, to the point where visitors would constantly ask if we were releasing specimens on the property, so as to have so much life abound. We would proudly answer that this was not the case.
This success story led us to a negotiation process that has JUST concluded with the acquisition of much more land. The Rio Perdido private reserve now has an extension of 1,500 acres.
We could not be happier with this prospect. Of course, we will apply the same proven methods of accelerated reforestation and protection to this new land. We are already working with animal refuges and sanctuaries for the release of diverse mammal species… birds and reptiles, as well. And of course, the visitor experience will be enriched, with many more kilometers of hiking and biking trails, taking one through magical forests, medicinal grade springs, pristine streams, cascades, and impressive buttes that are not common in Central America. These natural, monolithic towers will afford sweeping, 360-degree views of the four volcanoes in the Guanacaste Sierra, and much more.